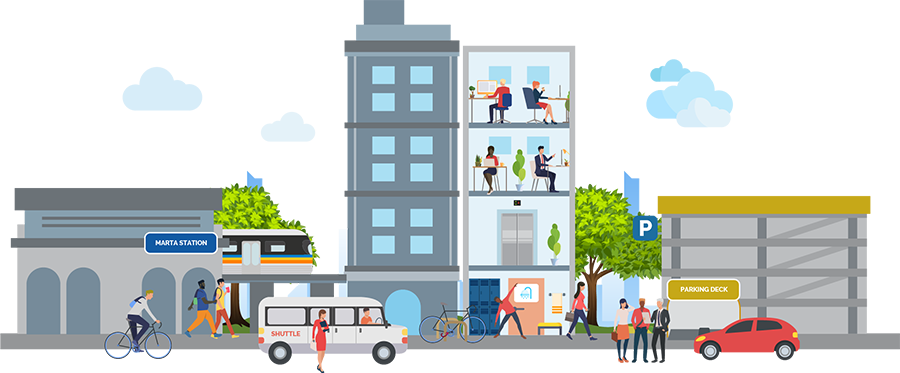 Discover Your Next Employee Benefit
Offering a reliable and affordable commute can create a positive work experience for your employees. From discounted transit pass programs to flexible work options and more, these commuter programs will take your company's employee benefits package to the next level—guaranteed.
Choose Your Commuter Benefits Program
We'd like to recommend the best commuter benefits program to suit your needs. Answer a few questions about the types of commuting challenges your company faces, and we can direct you to the right programs.
Commuter Benefits That Work
Companies throughout Perimeter are using transportation programs to boost recruitment and retention and manage their overhead. Here's a look at a few examples of commuter benefits programs that change work for the better.
You can create a winning commuter benefits program just like these with one of our free toolkits.
But first, answer a few quick questions so we can give you the right recommendations.
Answer a few questions about your transportation challenges so we can recommend the right commuter benefits program for your company.