Just for you.
A care package for your work from home needs.
Extreme Home Office Makeover Winners Announcement
Find out who won the $1,500 toward a home office upgrade.
Thank you to everyone who participated in the Extreme Home Office Makeover Contest! The contest gave three grand prize winners $1,500 toward home office upgrades and a virtual, one-on-one consultation with a home office & interiors specialist.
We're excited to announce the three lucky winners:
Like many of us, you may be navigating an entirely new way of working right now. Even if you have done it before, the shift to working from home (WFH) company-wide can take some adjustment.
We want to help make your WFH experience even better.
What You'll Find
Get Out & Explore
Find Adventure Around
Metro Atlanta
This year has brought less opportunities to travel the world and more chances to experience the adventures awaiting you just outside your front door. Whether you're looking for a staycation or just to add in some more fun to your work from home routine, we've got you covered.
Check out our guide to staycation-ing around Atlanta.
Worth Sharing
Pass Along WFH Resources to Your Employer
Working from home might be working well for you, and you may be thinking about ways to keep it going. You can connect your manager or HR team with resources that help establish WFH arrangements for the long-term.
Share resources with your manager by clicking the button below.
Visual Guide
Improve Your Workspace at Home
We've created a visual that shows you how to set up your workspace so it's comfortable and equipped with everything you need to be happy while working from home. Access this visual guide via the button below.
What Other Employees from Perimeter Think About WFH
Hover your mouse over the icons (or select them on mobile) to view the quotes.
"This is a dream come true!"
"I believe the way we work will be forever changed. Employees are proving a lot of work can be done from home."
"Working from home has proven to make me more self-reliant and more resourceful. I look forward to waking up and logging in to work."
"I think working from home gives me a sense of pride that my employer trusts me enough to still be engaged and productive without having that physical connection."
Because You Deserve It
Earn Rewards
You can earn rewards for working from home through our partner Georgia Commute Options (GCO). Log your WFH days through GCO's platform to earn points that you can put toward the rewards you want.
Follow these steps to sign up for the GCO app and log a WFH day.
Step 1: Download the GA Commute mobile app from your app store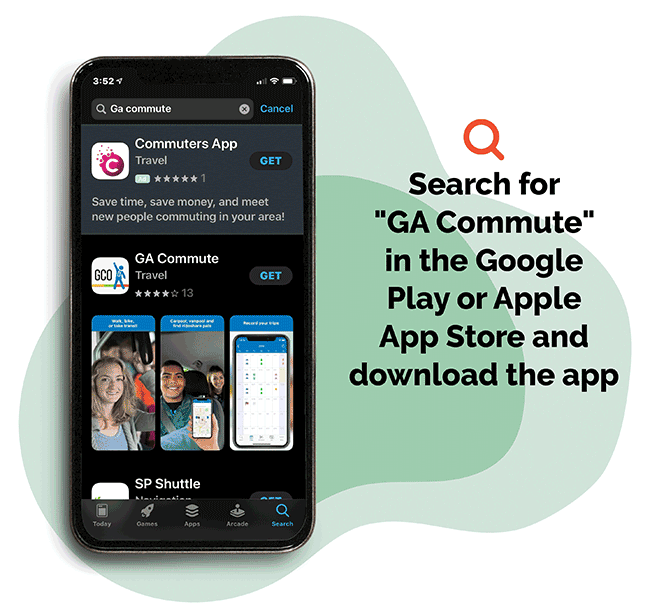 Step 2: Log your first WFH trip
Click the button to sign up and start logging your WFH days.
Tools & Tunes to Knock It All Out
Stay Productive
Gems From Around the Web
Find Balance
We know the current situation can be a little overwhelming–it's also about finding balance. Here are resources from around the web to help you find meaningful ways to spend your time.
Breathing Exercise Video – This easy-to-follow instructional video from Michigan Medicine shows you how to decompress through deep breathing exercises.
Found this page helpful? Share it with your coworkers.