Our team at Perimeter Connects is obsessed with getting more people on bikes this month (it's Biketober!) and has launched a special service for a limited time.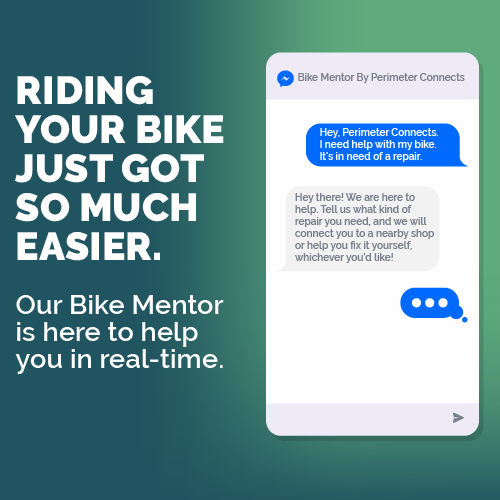 We're calling it our Bike Mentor, and the idea is simple: anyone who works for a Perimeter-area employer can email us at info@perimeterconnects.com or chat us via Facebook Messenger and we'll assist with whatever is keeping you from riding a bike – and we'll help cover your costs if you have an issue with a price tag (like a needed repair, accessory, etc).
So say you want to buy a bike: We can help find the right shop, navigate choosing a bike, and then provide some money toward that bike (max of $75). Or toward a tune-up, or a helmet…or anything else that meets your need.
Basically, we're offering free money to help you get out on a bike this month. In return, all we ask is that you go on some bike rides throughout the month of October, and log it at AtlBikeChallenge.com in celebration of Biketober.