If you travel near the Mount Vernon Bridge, you may have seen GDOT's crews working on the first major element of the Transform 285/400 improvement project.  Overnight tree clearing is still in progress on Mount Vernon Highway, and utility relocations are underway.  Watch for lane closures and shifts, as a construction median work zone is established to work on the highway.  Remember to reduce your speed in work zones and watch for workers.  Safety first!
Five Things to Know About 285@400 Construction:
Contractors will widen the Mount Vernon Highway bridge from two to four lanes.
The new lanes on the north side will be built alongside the existing bridge. Later, traffic will shift to the new bridge and the southern side of the bridge will be constructed.
A new median will separate the lanes on Mount Vernon Highway from Barfield Road to Crestline Parkway.
The bridge will remain open with periodic daytime and nighttime closures on Mount Vernon Highway and SR 400.
Pedestrian access will be maintained throughout construction and the new bridge will have 10-foot wide sidewalks on each side and five-foot wide bike lanes.
What happens next?  Check out this Transform 285/400 project chart to see what happens and when it happens!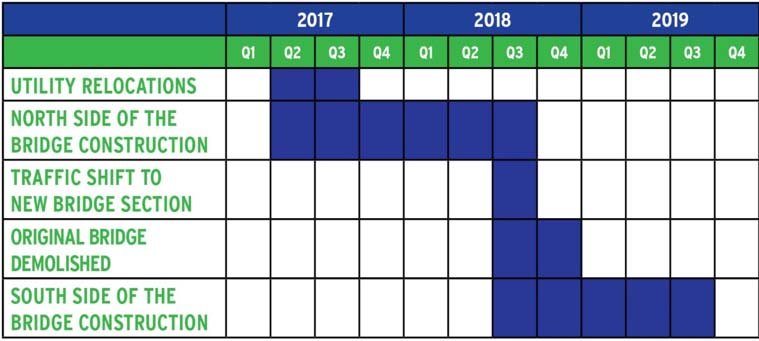 Want the 285@400 news first?  Put yourself on the mailing list for weekly construction updates and traffic alerts, like lane and ramp closures.  Just click HERE.